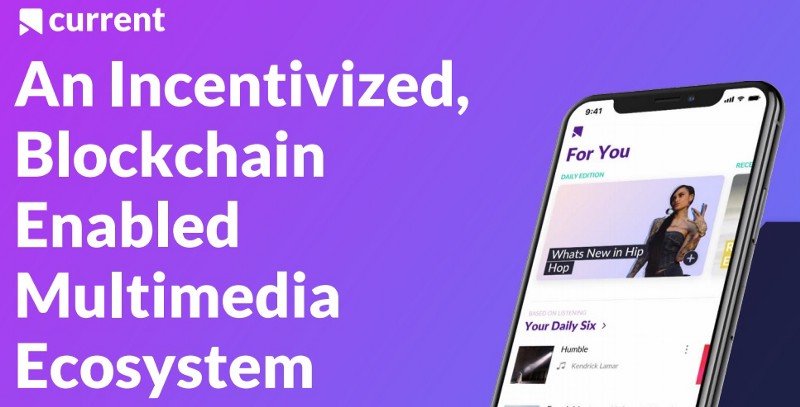 Current is introducing a new digital currency token (CRNC) that is entirely targeting the media industry. In other words, the currency token presents an exploration of Blockchain beyond Cryptocurrency, by offering incentives for multi-media industry stakeholders.
The key target is to make it easier to consume media as well as make it even more rewarding. Enabling you to play favorite music, streaming internet radio-TV shows, videos and podcasts. When the tokens are paid out all the stakeholder benefit from the split.
The current token spending ways

Consumers can save money on existing media subscriptions beyond current or save and obtain them for free.

Advertisers, curators, and creators can purchase advertising space on current
As a user, you can find the apps both from the app store and Google play and this will bring your media into one place. One unique and very strong component with CRNC is the point that there is already a working product.
The other point is that current Token is targeting a huge industry, both mainstream media, and social media, and specifically for social media, it is a great target that may go very well with all stakeholders.
Current has in place a referral program where you can bring in your friends and get free CRCN tokens. In this case, a user will earn 5 CRNC per friend invited by them for up to 400 CRNC, whose value is $100.Joining the platform is as easy as typing in your name and email on the form provided.
The key points to consider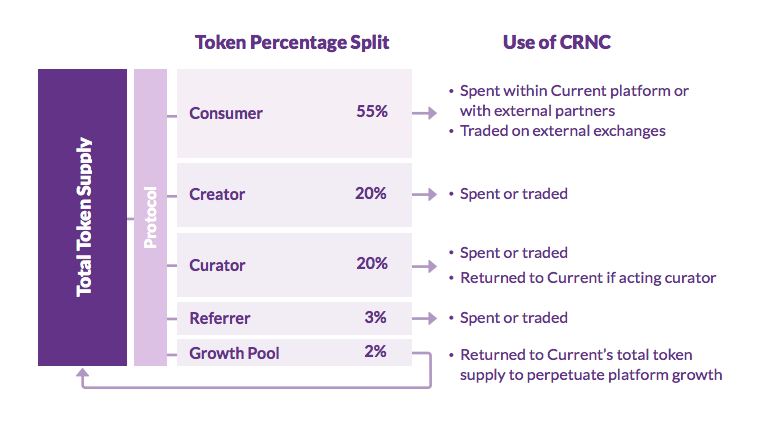 A Platform where Current combines the most popular and featured content from their respective networks for a harmonious and personalized experience for the users. You can be sure that since no other media token has explored Blockchain, current (CRCN) is something to watch out for as the year progresses.
The Rule and order of token issue
The protocol within the system recognizes users and their valued time on streaming, advertisement impressions and also for the data shared. Over time, the protocol will open up to Developers and utilities for other interested parties. In the initial rollout schedule, CRNC tokens amounting to to350, 000,000 of a total 1,000,000,000 are to be issues that translate to a 35% offered to the public.
Token Utility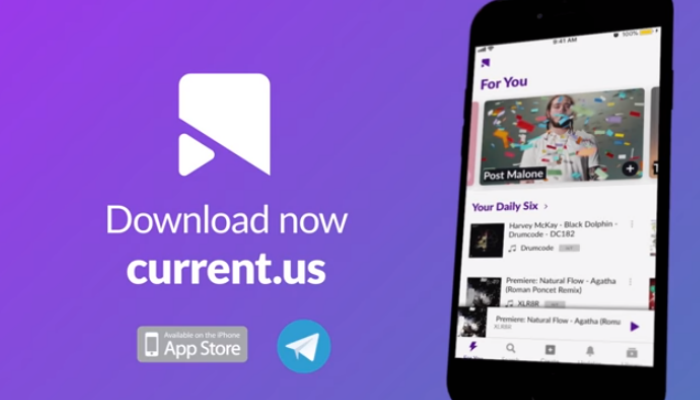 The CRCN is the utility token offered by Current. It is pronounced as Currency which drastically reduces high-end costs for subscribers while fostering purchases of advertisements spaces.
Anybody can get the rewards as CRNC only requires you to stream your best content via the platform. To start off, you can benefit
The Choice of Ethereum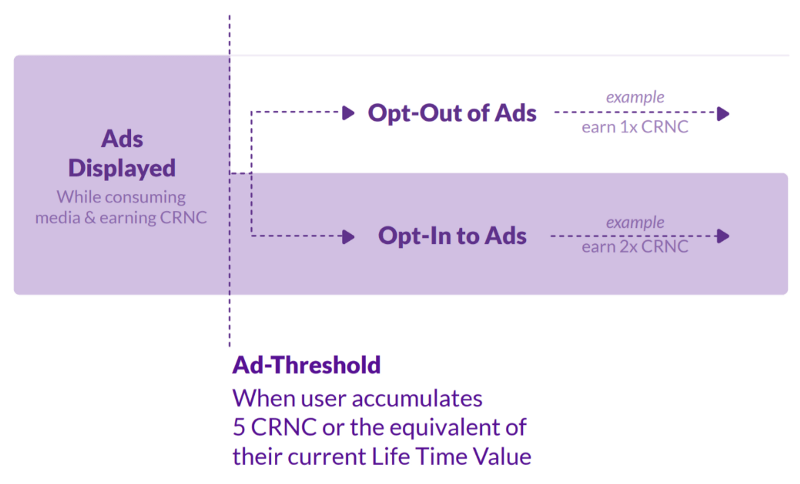 The choice of Ethereum network over others was due to the fact that it is among most robust platform for Blockchain integration. Ideally, also, it leads as one with the highest number of developer community behind it.
The already established Ethereum Foundation is a sure proof of this and offers an already set team towards scaling up the issues in the technological development of the platform.