The world is moving faster and the updates are taking place globally. The science and technology is working out harder in order to make the way of living much easier that people never ever thought about. In this struggle, they are inventing new challenges and way of moving power that is making us astonished. One of the major change that has brought into our lives is cryptocurrency or virtual currency.
This has a similar attribute as physical currency but cryptocurrency can be used through the internet and for this it will require its own network system which is also known as blockchain network. A number of blockchain networks are available and they are innovating their service provided in newer forms which make people attracted to adopt the network system. One of the innovative blockchain networks of these days is Faxport. It has been utilizing sports to serve the users.
About Faxport
Faxport says that it is the sports, business service and funding platform. This means Faxport is a blockchain network that has been operated based on a sports business service platform. It was settled up as a group of a project that has started its journey back in 2016. Currently, it has registered as Faxport Holding Limited and registered as Seychelles globally.
The operation is conducted as a holding company and connected directly with the global sports investors, service providers and consumers through the decentralized blockchain network service. By promoting all the positive interactions, the global sports business market is providing a higher degree of the structure with information establishing a sports business service. It is an innovative form of business structure in this ecosystem and founded on trust, encouragement, and also convenience for being free of commission.
Working Process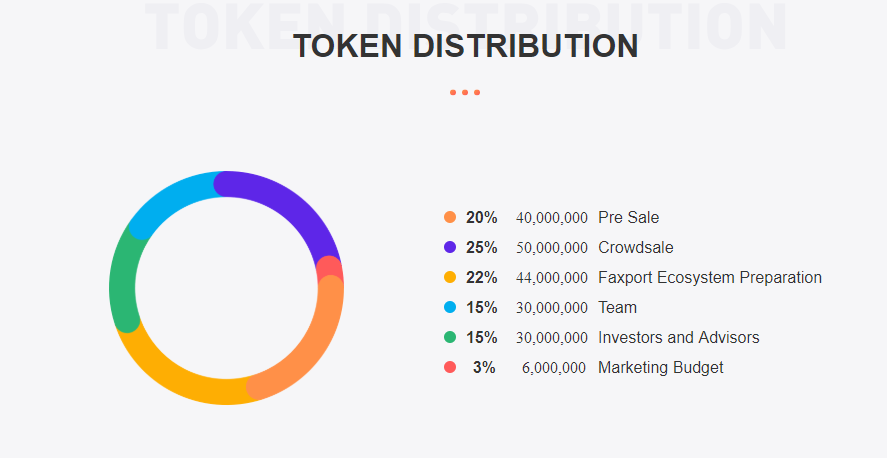 Faxport avails its working process in a slightly different way than others. It utilizes all the advantages for blockchain for being decentralized to have a secure encryption. It becomes unalterable with a free form of requirements for a central trust organization. It is highly focused on the usage of the core business of sports and investment platform with all the required sports business database, professional social network, recruitment, crowdfunding and so on. it has a target on entire ecosystem in order to solve the challenges with all the problems to face with the development of global sports markets.
Aims
Faxport has pointed its aim to solve all the challenges and problems that will be faced while the global sports market is going to be developed. It also has a milestone for rising up the user retention all the way through the adoption of positive encouragement and dispute to the resolution mechanisms. This also attempts for the growth for covering up more usage areas and regions. The usage environment of Faxport deals with the environment while operating the subsystems and defines the utilities of the Faxport tokens all the way through the ecosystem.
therefore, it has a target of establishing a transparent and reliable sports economy. It has a thought to make the sports economy should be based on the three main advantages of the blockchain consisted with security, transparency, efficiency and it undertakes with the low cost for short-term differences and the cross-national boundary of capitals used for trading and transfers. This will also form the resolving categories of fundamentals with phenomena of fraud inherent in evaluating of exchange and transfers.
Faxport is working harder to raise the number of active users so that it could have a correspondent and significant impact over the network and radiation to lead a fair and a transparent global sports service market.